www.juniorscave.com- interview
JC Interview Exclusive:
Chrystee Pharris
Chrystee Pharris
Photo by M. Neko Parham
She is young, talented, successful, extremely beautiful, and gifted sista. She is also one of my favorite entertainers on the planet. She is most notable for her portrayal of Simone Russell (2001-2004) in the hit NBC Series, Passion; a role that she took over from the original portrayal, Lena Cardwell. But, Chrystee Pharris had no problems taking the role of this signature character and making the role of Simone Russell her own. Chrystee also has other successful stories under her resume. In this exclusive interview, I spoke with Chrystee who allows us to enter into her world in this super cool spotlight. I hope everyone enjoys the outcome.
Isaac: Hi Chrystee, I wanted to first thank you for taking the time from your busy schedule to complete this interview. Let's get started with the interview. You are most notable for your portrayal of Simone Russell (2001-2004) in the hit NBC Series, Passion. How did you prepare yourself to take over the role of this signature character that was already established by Lena Cardwell?
Chrystee: Well, I knew it was going to be a challenge (lol) because I am also a soap watcher. I was a Young and the Restless fan, so I use to hate it when they would replace an actor with a new one and I never understood why…until I was a working actor and then I understood! I have more sympathy for actors who have to replace someone. It is not easy, but I must say the Passion fans were very excepting to my replacing Lena.
Before I took over I watched all the episodes I could get from my friends who watched the show religiously! Asked as many questions as I could think of about Simone, Whitney and Chad. From there, I made sure I made the character my own by putting my own life experiences in the situation. Everyone seems to like it, so I was blessed and grateful.
Isaac: What were the reactions from fans about your portrayal of Simone Russell?
Chrystee: The Fans were great! I love the fans of Passions! They have shown me so much love. Even to this day. I enjoy getting letters and emails from them and hearing how I have affected their lives. The years on Passions were my favorite. The cast was great, the fans were great…it was a great time in my life.
Isaac: Who was your favorite actor to work with on-screen in Passion and why?
Chrystee: They were all incredible. Working with the characters Kay and Whitney were great because I had most of my emotional scenes with them. I was able to go off on them! (lol) I can't count how many times I slapped Whitney. It was always funny because as soon as the director yelled cut, Whitney (Brook Kerr) and I would always immediately, at the same time say, "I love you." and hug after we had a fight scene. It was wonderful.
I also enjoyed working with the Vets on the show from Tracey Ross, to Rodney (played my mom and dad) those scenes were always great and emotional and I always loved doing the emotional scenes because if I was ever going through anything in my life, I was able to use the scenes to work through my personal struggles! I always walked off set feeling better when I was able to yell at someone because I dared not yell at someone in real life
Lastly, Working with Ben Masters who played Julian was the best for me. He was a pro and and I knew he would always bringing his A game and I had to make sure I was bringing my A + game! I could not let someone look better than me! Ha! Ha!
Isaac: Did you have any inputs into how the character would play out on the show? If so, how?
Chrystee: The directors and the producers let me have control over my character which means they must have liked what I was doing otherwise they would have fired me, so thank God I was doing a wonderful job for them. The producers and directors were awesome. They would tell me when I was doing a great job and I trusted them when they had words of constructive criticism for me. It was a house of love on that set and it could not have been a better family to spend 3 years with.
Isaac: What was your favorite storyline for your character on the show and why?
Chrystee: I loved the one when I told Kay I would not sleep with Chad to get him. I loved that the writers wrote that for me. It is who Chrystee is and what I believe in. Although I am no longer married, I waited until marriage at 27 to have sex. I did not want to have to sleep with a guy just to get him to be with me. I wanted him to love me for me. But, more importantly I loved myself more. I had an older male friend tell me "Chrystee you teach a guy how to treat you. If he is trying too hard to get into your pants, (chasing me to get into my pants) he has no respect for you and as soon as you sleep with him, you will now be chasing him. He will no longer want to be with you if you give in to easily. Not all men are dogs, but you got to use wisdom on whom you let in your heart.
Don't make excesses for him. There is no excuse for a man not treating you like a lady. Also, a man will show you who they are after 6 months, so don't give it up to easy if you do decide to sleep with him. We don't want that heart to be broken. Lastly, be conscious about making a decision about who you love. For example, if your father was not in your life in your beginning years, don't try to replace that love that you didn't have with your father with a man, just to be loved because he will use that to manipulate you and you will never feel complete. Be conscious, so that you know who you are getting involved with and you know why you are with that person. God will give you wisdom." So, I followed that rule and I have done will. And although I am divorced, do to other reason, my ex always respected me and we are still friends till this day.
Isaac: Was it a difficult decision on your part to leave the show?
Chrystee: Yes, it was difficult to leave the show because I had built a family with the cast. They are my family. But, I had to step out on faith and do what God had told me to do and trust He had something else in store for me. And then I booked Scrubs! So yeah for faith and obedience.
Isaac: You most recently had a recurring role on NBC/ABC's Scrubs as Kylie. How did this role come about? Did you have fun working on the series?
Chrystee: Working with the cast of Scrubs was sooooo awesome! Wow! They were so funny and creative. I had so much fun because the writers allowed me to go off script and say what I wanted! It was incredible. I enjoy being able to show my comedic side as an actor. I'm happy that Scrubs was able to stay on the air by moving to ABC.
Isaac: What do you find difference between this character and your previous one you played on Passion?
Chrystee: Well, one thing I can say Simone and Kylie were alike because they both believed in holding out on sex until they felt it was right.
Not allowing the pressure of someone else or friends telling Simone or Kylie or (Chrystee) to do it. Simone, never got the love she wanted from Chad, but Kylie-when she was finally ready, J.D. (Zack Braff) messed it up by talking about another woman (played by Heather Graham).
Isaac: You graduated from Emerson College located in Boston, Massachusetts with your B.F.A. in Theater. How has this degree helped you professionally?
Chrystee: I'm a working actress! I was so focused on what I wanted in life-being an actor-that I didn't let anything or anyone stop me. It was not easy, but I fought through the doubt and visualized everyday where I wanted to be in life and my career and trusted my gut. Even when everyone else told me not to do something because they didn't understand the vision or had the faith that I walk by it to see it come into fruition. If I listened to them, I would never be where I am today. God gives you the vision, not your friends etc. Therefore, I try not to share the vision with everyone. I have learned I don't need anyone else's approval when God has told me to do something. I trust He will complete it. But, I must add, I know I cannot do everything by myself so I use discernment with who I share my dreams and vision with and only partner up with people who think and have faith like I do.
Isaac: You have a fantastic website. How has having an official website helped you professionally?
Chrystee: Having a website has helped me to stay in touch with my fans. Getting emails from fans saying how I have touched their life is the biggest joy for me. March 2009, the website will be redone, so that fans with get to know more about me and know where they can catch me on TV, in person performing or doing my motivational speaking. They can also book me through chrysteepharris.com
Isaac: What is next for Chrystee Pharris? What are some up and coming projects that you are working on currently?
Chrystee: I have a few projects that are coming up. I have the launch of my new website in March. I have my one woman show, "In Search of O", about waiting until marriage at 27 to have sex and the fantasy verse the reality of that experience. I will be performing March 29th at 3pm at Highways in Santa Monica, California, check website for that. I am also traveling around the country with my motivational speaking speaking to adults, young adults and children so I will be in Phoenix April 2009. And I started a non profit called "Truth is Not Betrayal" for young adults to talk about relationships, sex and sexuality especially dealing with abuse, any kind of abuse and expressing yourself though song, poetry, rap, dance, storytelling, etc. I will also share my story on the site. So many of our young people have been abused or are abusing themselves because they come from broken homes or they feel broken now just because. We need a place to talk about it and learn how to not only forgive the other person, but more importantly, forgive ourselves. So that we can live health, joyful and peaceful lives. I hope you will share your story on the site as well May 2009. You can go to www.chrysteepharris.com for more information, bookings, and May 2009, Truth is Not Betrayal website will be launched.
Many blessings to my fans. Thanks for your support.
–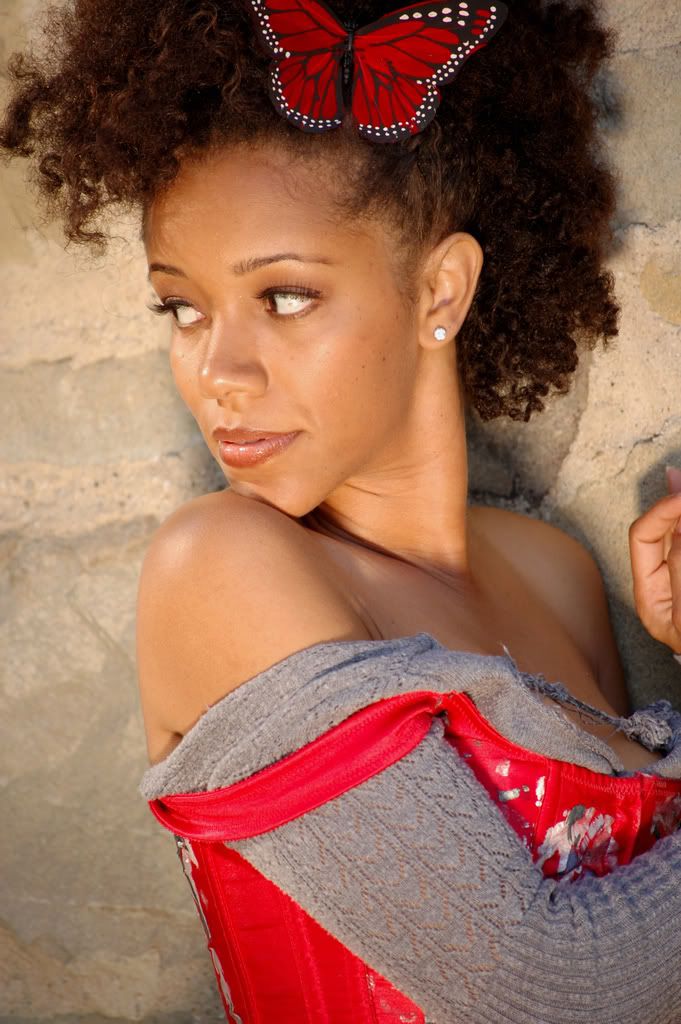 Photo by M. Neko Parham
Chrystee Pharris' Official Website
Junior's Cave Online Magazine/JC Internet Radio Staff Team,
PO BOX 2494
Brunswick, Georgia 31521
toll free number 866-554-3997
office number 678-826-0850
fax: 912-265-8093
http://www.jcinternetradio.com
http://www.juniorscave.com
http://www.friendsmix.net
http://www.live365.com/profiles/juniorscave
http://www.live365.com/stations/juniorscave